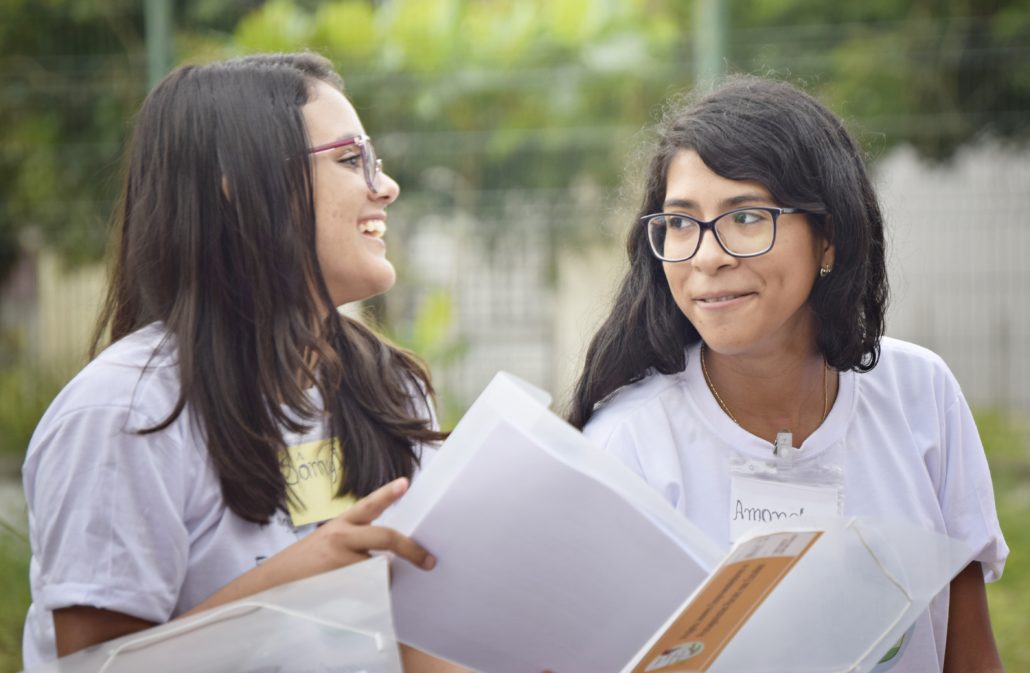 The Local Economic Development Agency (Adel), announces the list of young people selected for the new class of Rural young entrepreneur Program (PJER).
Near 70 young people aged 18 e 32 years, who have completed high school and live in the municipalities of operation of the program – Apuiarés, Caucaia, General Sampaio, Paracuru, Pentecost, São Gonçalo do Amarante, São Luís do Curu, Tejuçuoca and Umirim, participated in the selection.
The selection process consisted of two steps: complete the registration form online, and interviews on the spot with young people and their families. The interviews were conducted by Adel and programs have taken place over the last week.
Thirty (30) young people were selected for the course in Entrepreneurship and Social Role. The course is entirely free and will be held in the municipality of Pentecost/EC, with the beginning of the activities planned for the day 5 of August.
Check out the list of selected: https://drive.google.com/open?id=139Z-118ZhMJ3ybPF7UahOuanz1hxqdOF
The Rural Young Entrepreneur Program (PJER)
The Rural Young Entrepreneur Program (PJER) It was created by Adel on 2009. Is the Alliance between four (4) components: access to knowledge, oriented credit, strengthening organizational support and access to information and communication technologies. More than 3000 young entrepreneurs have been supported by the programme and about 90% These young people remain in their communities. In the first half of 2019 the program initiated the project diversity and Entrepreneurship of young rural, that supports 25 LGBT youth + the territory. Later this year, the PJER also consolidates your expansion process to the Amazon.
http://www.adel.org.br/wp-content/uploads/2019/07/DSC1120-1.jpg
3056
4680
Adel
http://www.adel.org.br/wp-content/uploads/2016/07/logo.png
Adel
2019-07-31 19:51:06
2019-08-01 20:12:09
Young people selected for the Rural young entrepreneur Program (PJER)