The Local Economic Development Agency (Adel) ends next Friday (5), at Pentecost (THIS), the stage of project Diversity and entrepreneurship training to Rural Youth. Will be held a seminar on resilience, role and local development.
The stage of project Diversity and entrepreneurship training to Rural Youth started in April, at Pentecost, and supports 25 LGBT youth + five municipalities of the territory: Apuiarés, Paracuru, Pentecost, São Gonçalo do Amarante and Tejuçuoca. Young men between the ages of 18 e 32 years, high school completion and seek support to engage in their communities. One of the ideas of business projects developed along the training are: Flintstones, cafeteria, craft products, clothing, beauty parlor and confectionery.
The seminar marks the completion of the course Entrepreneurship and Social Role, that gave young people the opportunity to develop and mature ideas of enterprises, taking into account the local reality, their expertise and vocations. The course featured workshops on various topics, such as entrepreneurship, local development, financial education and communication and marketing.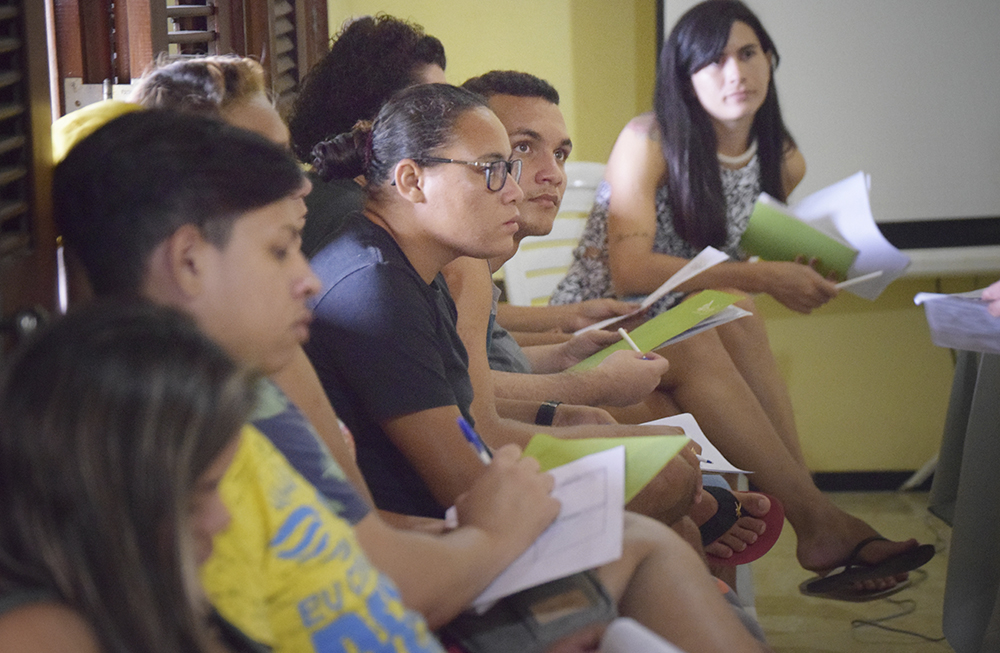 Aurigele Alves, Program Director of Adel, reinforces that this is only the first step of PJER Diversity. After they close the formation, LGBT youth + business projects may forward to the bottom Paths and access a financial resource to start your business. The credit is a concrete way to promote the ideas of young people and allow you to exit the paper and take shape, to come in fact to be a chance of inclusion of LGBT population + socioprodutiva in the territory.
"We're happy to get to the end of this process and understand them more motivated, encouraged and determined to follow the journey of entrepreneurship, believing in the possibility of change in their life trajectories. We follow juntxs on support and implementation of the projects of these young people throughout the territory covered by the project", Aurigele says.
About the project
The diversity project and Entrepreneurship of young rural it is fostering the development strategy of business enterprises and rural socio-environmental impact, in the context of the Brazilian northeastern semi-arid region, combining the access of young people benefit from the knowledge, credit, collaborative networks and technologies. In the scenario of strong hostility in which LGBT youth + are inserted, the Alliance between entrepreneurship and social protagonism creates real alternatives of trajectories for positive social mobility and guarantee fundamental freedoms.
This Project, action that integrates the strategies of the Rural young entrepreneur Program (PJER) developed 10 years by Adel, is the result of the National LGBT notice + Pride aims to encourage the development of initiatives that support and encourage the visibility, Security and respect for LGBT people +, with institutional support from Itaú and the More Diversity consulting.
http://www.adel.org.br/wp-content/uploads/2019/06/Site-1-2.jpg
653
1000
Adel
http://www.adel.org.br/wp-content/uploads/2016/07/logo.png
Adel
2019-06-27 17:00:57
2019-06-27 17:43:58
PJER Diversity closed training cycle