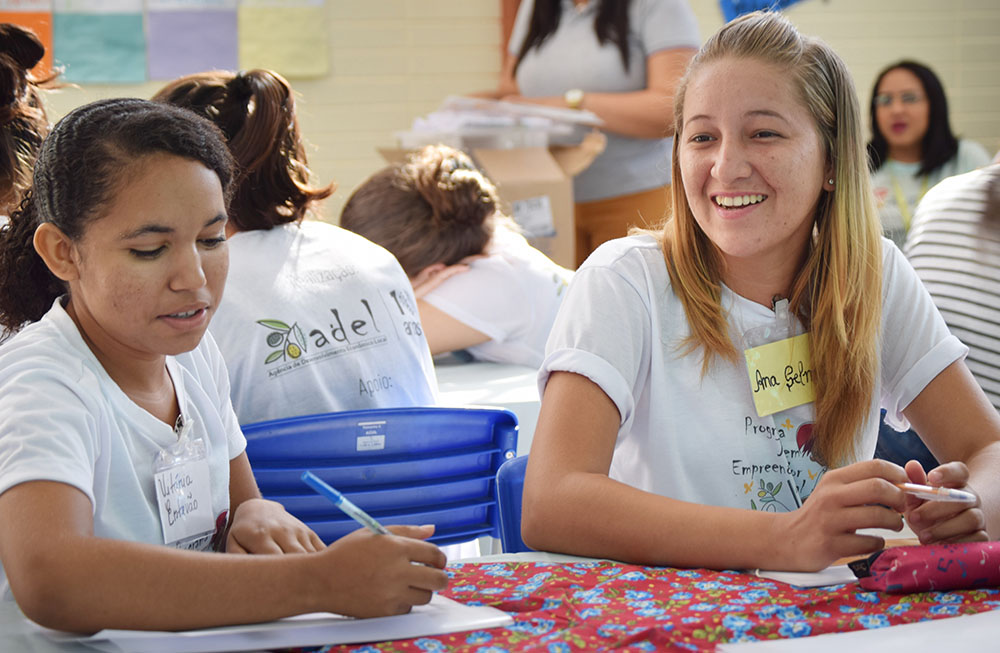 The project young entrepreneurs and Rural schools Protagonists Parazinho, the Local economic development agency (Adel), has just been selected by the 11 public notice Brookfield Energia Renovável's social and environmental. The initiative will be held in the municipality of Parazinho in Rio Grande do Norte.
The project will be part of the portfolio of actions of the Rural young entrepreneur Program (PJER). Aims to create entrepreneurship initiatives and social leadership among high school students of public schools of the city Brazil, through workshops that will address issues such as respect for diversity, human rights, promote an environment of peace and sustainability in the relations with the environment.
The Adel included the school as an essential area of action in your approach strategy for young people in PJER, because he believes that they need to be encouraged to remain in rural areas and presented the alternative future trajectories when they're still in critical phase of its formations. In the school environment they are already thinking about work, income and social mobility.
"These teens are strongly convinced that the safest way is to escape: leave the place where they were born and where they are being created to get better conditions, only in theory, in large cities. The school must have this strategic function of contextualization of the trajectories of young prospects and submitting them to the existing alternatives ", highlights Gláucio Gomes, Director of Development Adel.
During the year of 2018, the Adel performed a version of the project that has benefited 400 students, aged 15 a 17 years, four public schools in the interior of Ceará. The reapplication of the action is the first initiative of the program area of the organization outside the State, a milestone for your expansion that is already happening in the Northeast, by installing Advanced Cores. Ever expanding to other regional contexts of Brazil, occurs by means of strategic alliances with local partner organisations, What are the strategic allies of Adel on this journey of growth.
On the edict Socioambiental
In this edition of the edict were analyzed proposals aligned to three strategic axes and lines of action: Inclusive and sustainable production – family agriculture and support for the implementation of the Brazilian solid waste Policy; Education-education for the Work, Environmental education and education for Human Rights; e, Water-water resources management and Water Security.
Through the socio-environmental Notice, Brookfield search promote projects that contribute to the sustainable development of neighboring communities to its assets and that can enhance a significant change in the reality of local residents.
To find out more, visit: https://sustentabilidade.brookfieldenergia.com
http://www.adel.org.br/wp-content/uploads/2019/07/site-4.jpg
653
1000
Adel
http://www.adel.org.br/wp-content/uploads/2016/07/logo.png
Adel
2019-07-18 18:00:45
2019-07-18 18:01:53
Design of Adel is selected in Socioenvironmental Brookfield Energia Renovável's Edict