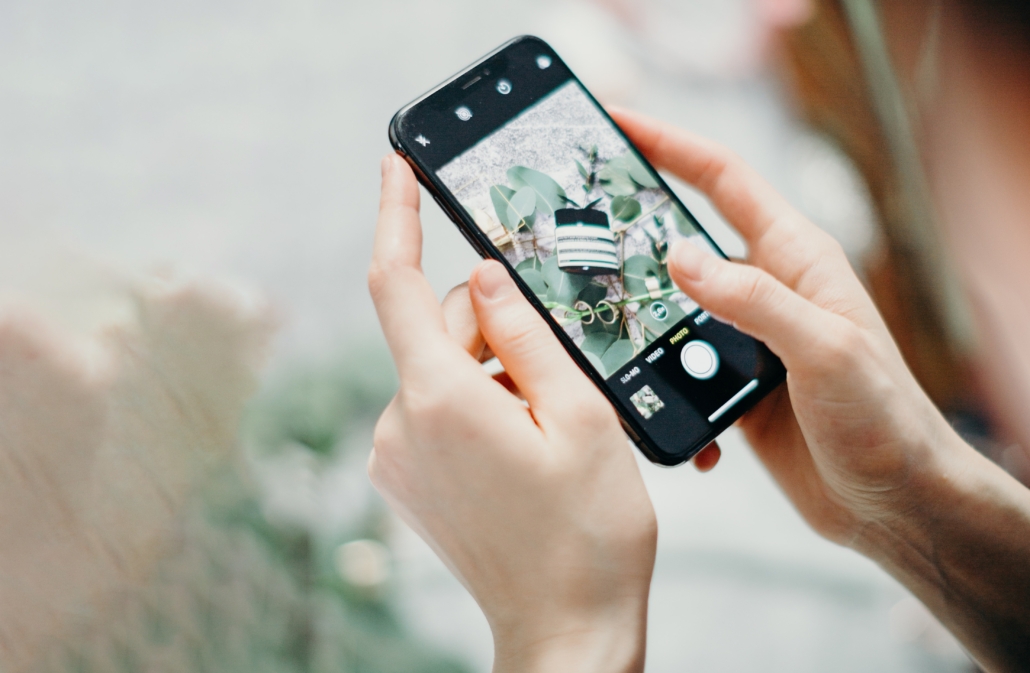 A Adel (Local Economic Development Agency), in partnership with the IFOTO (Institute of Photography), and with the support of State Department of Culture, announces the list of young people selected to participate in the Basic Photography Online Course that will take place this March for free.
The course proposes to develop the photographic look of young people based on the history of photography, ethical and aesthetic concepts of language, and photography and lighting techniques, with a practical focus on the use of cell phone cameras.
Total, were selected 26 young of the municipality of Pentecost – Twenty (20) will be part of the pentecost class and six (6) will attend the class of Baturité. "This relocations of the selected were made due to the number of young people enrolled in Pentecost and to better distribute the participants. With smaller classes teachers can closely monitor practical activities in training and young people get higher in the course", highlights Evilene Abreu, Adel Communications Director.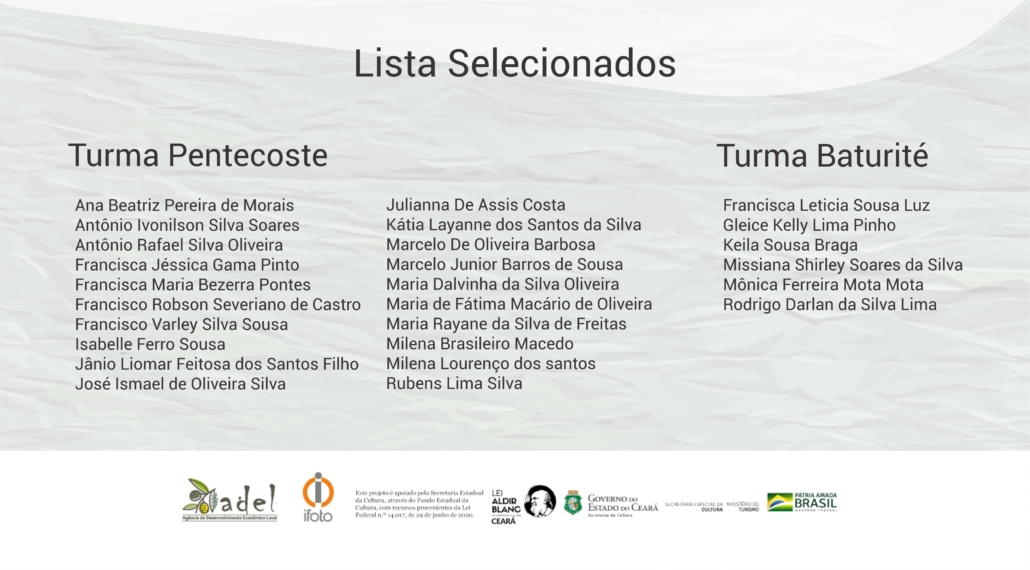 Training comprises three modules learning: Basic, Intermediate and Free, starts next Monday, 8/3, Of 15:00 To 18:00. Each module has five (5) three online classes (3) hours and complementary activities. Classes will take place live at the times below, through Google Meet:
Module 1: of 8 a 12 March, Of 15:00 To 18:00. (Online)
Module 2: of 15 a 19 March, Of 15:00 To 18:00. (Online)
Module 3: of 22 a 25 March, Of 19:00 To 22:00 (Online)
To receive the Certificate completion of the Course, each participant must attend at least 75% of the classes of the three modules and deliver a practical activity proposed by the teachers in each module.
"THIS PROJECT IS SUPPORTED BY THE STATE DEPARTMENT OF CULTURE, THROUGH THE STATE CULTURE FUND, WITH RESOURCES COMING FROM THE FEDERAL LAW No. 14.017, OF 29 JUNE 2020."
HTTPS://www.adel.org.br/wp-content/uploads/2021/03/pexels-cottonbro-3584956-scaled.jpg
1671
2560
Adel
http://www.adel.org.br/wp-content/uploads/2016/07/logo.png
Adel
2021-03-01 15:18:40
2021-03-01 17:50:26
Selected for Basic Photography Online Course at Pentecost